The heart of the kitchen is where memories are made, traditions are honored, and great food is prepared and shared. The Proper Pot was founded in 1994 to provide the best quality tools for the kitchen. Every item in our Brevard, NC kitchenware and cooking supply store has been hand selected by our owners, Beth and Larry Canady. Our in-store selection includes the best brands in cookware and bakeware, including All-Clad, Le Creuset, and Endurance.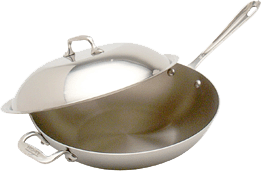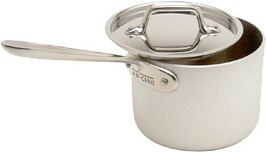 For twenty years, The Proper Pot has been turning cooking, eating, and drinking into an experience. This is a commitment and a challenge at the same time. We observe the latest cookware trends with curiosity and are always on the lookout for perfect luxury. Life changes, and so do our products. Year after year our products receive international awards. But above all, our products are loved by our customers. And with each new product, we pursue our goal to make your life taste a little bit better. We pride ourselves on heartfelt, original designs that are simple, functional, and beyond trend. Quality products are carefully selected to be both durable and eco-friendly. For every task, there is a tool. Having the right tool gives you the freedom to cook and create with confidence.
The Proper Pot is here to serve those who love to cook, or just love the look. Visit us today!